& Factory Navigation Override.
Choose your vehicle below to see what options are available:
Watch our Navigation & Caravan Camera Integration in action!
Installation Gallery: Premium Nav, Hema & Caravan Camera Integration
The Landcruiser LC200 is clearly one of the most popular tow vehicles on the road at the moment and this install is one of our most common vehicles we work on.

We setup these vehicles up so they are ready to Tow, including all electrical requirements, aftermarket navigation, Hema 4WD Nav and Caravan Camera Integration.

Here is a vehicle we completed recently, check out the video that shows our integrations systems in action...


The factory GPS on the LC200 is something a lot of owners complain about. It's also expensive to update and your passenger can't make changes while your driving.

We installed our Premium Nav System to give customers the information they need while towing. You can even set your vehicle dimensions which could save your from a low bridge or being sent down a road you can't U-Turn on. Also, it's much cheaper to update.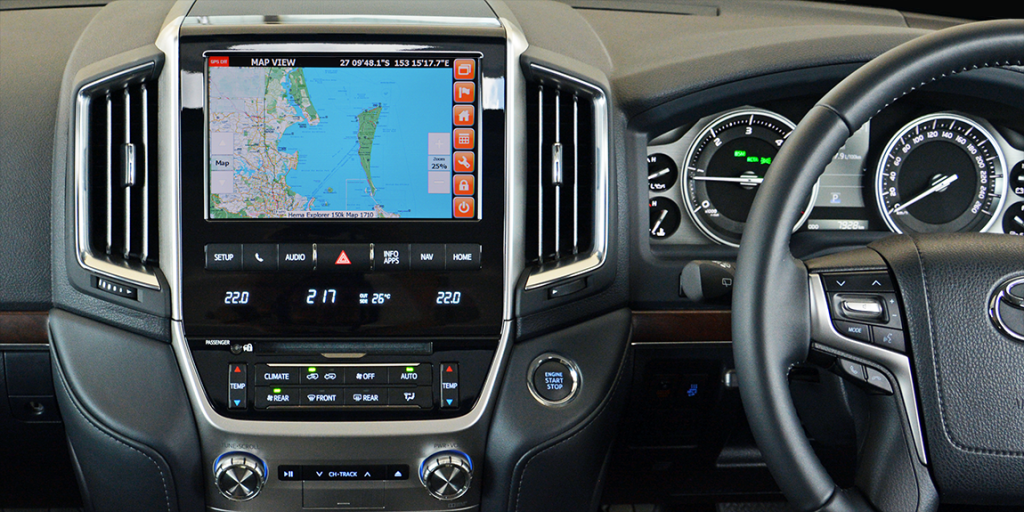 Our Premium Nav was complimented with Hema 4WD Nav. Whether your planning a serious offroad trip or your just touring, the topographical maps provided by Hema add another dimension to your navigation system.

You'll always know exactly where you are and you'll never get lost.
Choose your vehicle below to see what options are available: